Welcome to the KIWELL website!
HOT Search: Proximity Sensor, Photoelectric Sensor, Ultrasonic Sensor
全部
全部
产品管理
新闻资讯
介绍内容
企业网点
常见问题
企业视频
企业图册
Established in 2017, Kiwell(Foshan) Electric Technology Co., Ltd. With innovation, Develops rapidly with the core of serving customers. We originated as a high-tech enterprise integrating sales, technical service, engineering and R&D. Our team with professional technical experience, complete series products, we are the supplier and system integrator that providing brand intelligent manufacturing and industry digital solutions according to customer needs.
Kiwell (Hongkong) Co., Ltd
An immense overseas channels in our branch of Kiwell (Hongkong), fully utilize the resources of enterprise and develop overseas markets continuously, get through the whole chain of export trade, with solid and strong warehousing, providing high quality products to our customers.It is characterized of ample industry experience, and guided by value creation,Enterprise development pattern aiming at enhancing the core competitiveness of enterprises, realization the industrial automation, digital 'one-stop' service.
MORE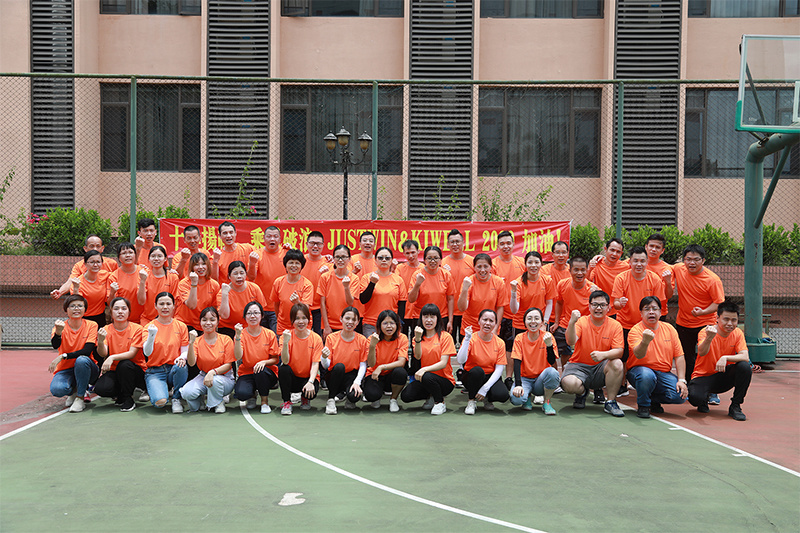 MORE
Schneider Agency Certificate 2023
Fuji 2022 agency certificate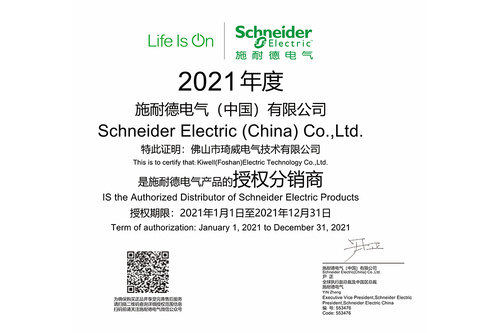 Schneider Agency Certificate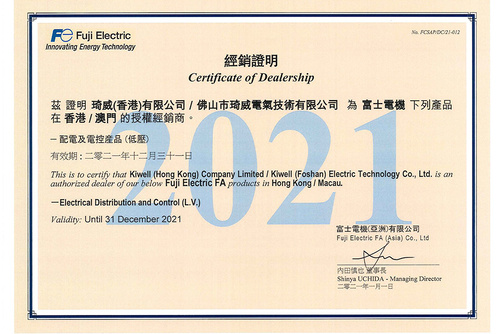 Fuji 2022 agency certificate
MORE
Fuji Electric was founded in 1923 for more than 90 years. In this long history, Fuji Electric has continuously innovated energy technology and made great contributions to the world in the industrial and social fields. Fuji Electric has been one of the world's leading manufacturers of low-voltage products. Fuji Electric's low-voltage products are widely used in elevator industrial automation equipment, including ceramic machinery, woodworking machinery, glass machinery and so on. Fuji Electric continues to carry out technological innovations and plays a leading role in the industry to develop original products.
M.D. Micro Detectors S.P.A was founded in 1971 and is principally engaged in the design and manufacture of sensors and safety equipment. The company name before 2011 is DIELL. M.D. started from a small parking garage. After 43 years of development, it has continuously achieved technical and commercial success and developed into the current company scale. I am proud and proud of the history of M.D. and the most important member of the Italian sensor technology. M.D. is now the best sensor manufacturer in Europe.
Eaton Group is a world-leading power management company dedicated to helping customers manage electricity, fluid power and mechanical power more effectively, safely and sustainably by providing a variety of energy-efficient and efficient solutions. As Eaton's largest business unit, the Electrical Group is a global leader in the manufacturing and service of electrical control, power distribution, industrial control and power quality. It provides you with the best quality in design, research and development, manufacturing, applications and services. Solutions and the most advanced products.
Datalogic is a global technology leader in the automatic data acquisition and factory automation market, specializing in the design and production of barcode readers, mobile data terminals, sensing, measurement and security, vision systems and laser marking systems. The closeness and timely response to every customer's needs, as well as continuous innovation and high-quality products, are the foundation of Datalogic's success for more than 40 years. Delijie's cutting-edge solutions help improve the efficiency and quality of retail, manufacturing, transportation and logistics, and medical and health processes throughout the value chain.
Control Techniques focuses on the design and manufacturing of high quality frequency conversion drives, adhere to the inheritance and innovation for nearly 50 years, to provide a pioneer drive to meet the market demand for the vision, this vision has always guided the development of the company.
We are committed to the development of the automation industry, from product development in the UK to 45 automation technology service centers around the world, providing customers with high performance, high reliability of energy efficient products and a full range of industry solutions.
In the 20th century, he was engaged in the electric power and automation management industry.
In the past 170 years since its establishment, Schneider Electric has encountered numerous challenges and made several major strategic choices, and now the group has grown into an industry leader.
Optimize system energy use through automation control and management regulations: use different automation systems to realize the control of energy equipment, optimize energy use, including: building management system, lighting control system, motor control system, home residential control system and frequency converter.
More products
Comparison between optical fiber sensor and traditional sensor
06 Jan,2023
At present, in the Chinese market, fiber Bragg grating (equipped with ASE broadband light source) and distributed sensor based on optical time-domain reflection are the most widely used optical fiber sensing technologies. This technology can basically meet the needs of the medium and low end general market and is well known by industry insiders. The single-frequency fiber laser with spectral linewidth as narrow as 2 kHz and the latest generation of optical sensing technology introduced now are completely different from the optical fiber sensing we now know. This new technical solution can fully meet the higher demand for ultra-long distance, ultra-high precision and ultra-high sensitivity in the high-end market, which cannot be completed by electric sensing and general optical fiber sensing. However, this technology is still in the stage of project approval and pre-research in China. Compared with traditional sensing technology, fiber-based sensors have the following major advantages: 1. Light weight, compact structure, easy to reuse in multiple ways; 2. Resistance to harsh environment, electromagnetic interference and chemical corrosion; 3. There is no need for electricity at the sensing point, and long-distance distributed sensing is possible; 4. Low cost mass production After optical fiber communication, optical fiber sensing has also ushered in an important development opportunity. It has extensive and huge application value in security, military, oil/gas, electricity and scientific research, especially in western developed countries. The optical principle of single-frequency fiber laser for optical sensing is optical frequency time-domain reflection.
琦威(香港)有限公司
Kiwell (Hongkong) Co., Ltd.
Add: Workshop Unit No. A6, 8/F, Hoplite Industrial Centre, No. 3 & 5 Wang Tai Road, Kowloon Bay, Kowloon, Hongkong
Tel:852 3171 1488
Fax:852 3111 6959
佛山市琦威电气技术有限公司
Kiwell (Foshan) Electric Technology Co., Ltd.
Add : Floor 3,Block 5,No.23,Xinghua Road,
Zhangcha Street,Foshan Clty,Guangdong Province
Tel : 0757-83276620 13827717320
Fax : 0757-83992196
Mailbox: info@kiwell.cn